Honda Tire Rotation Service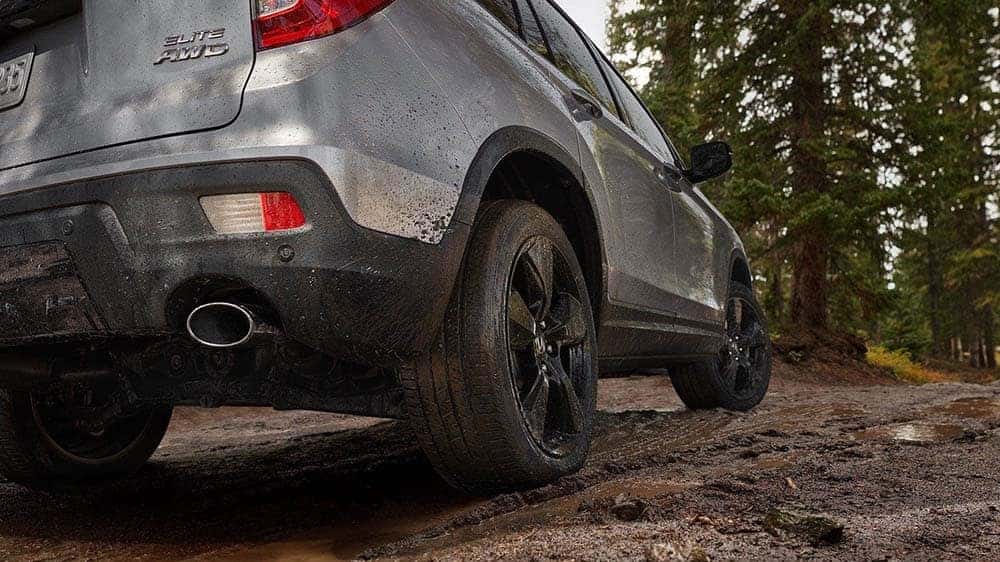 There are a variety of key parts that help your Honda go, but your tires deserve a special kind of care and attention. If your Honda shows uneven wear on the front and back tires or you feel vibrations through your steering wheel at highway speeds, we suggest you visit us for a tire rotation as soon as possible.
Is your Honda in need of a tire rotation? Visit our Beaverton Honda Service Center, which is the best place to service and maintain your Honda.
Why is a Tire Rotation So Important For My Honda?
Ever wonder why tire rotations are so heavily emphasized? Here are a few reasons why you should regularly rotate your Honda tires at our service center:
Longer Tread Life and Even Tread Wear
Your driving habits and journeys certainly shape the tread wear of your tires, but routine tire rotations enable you to prolong the life of your tread by having it wear evenly. A tire rotation will help even out the wear and tear of your everyday grind, and getting the service on a regular basis will show the benefits tremendously.
Improved Gas Mileage
Sustained performance is a big aspect of a Honda, and rotating your tires could lead to improved gas mileage. Going hand in hand with uneven tread, a tire rotation allows each tire to get a fair amount of distributed wear. Uneven wear could cause your Honda to work harder than it needs to, which will in turn decrease your gas mileage.
Optimized Tire Performance
If one of your tires has a lot of wear on it, it leaves the others with the responsibility to pick up the slack. Rotate your tires often in order to keep your tires even, which will enable you to drive your Honda longer, and with the reliable performance that is synonymous with the brand.
Rotate Your Tires at Our Beaverton Honda Service Center
If your Honda needs tire rotation service, schedule a service appointment at our Beaverton Service Center today. You can also visit us for a variety of other services such as oil changes, wheel alignment services and transmission repair.
If you have any questions about your Honda tires or other services we provide, you can always contact us at Beaverton Honda. We proudly serve drivers throughout the greater Portland, OR area, including Beaverton, Hillsboro, and beyond.