Honda Tire Service in Beaverton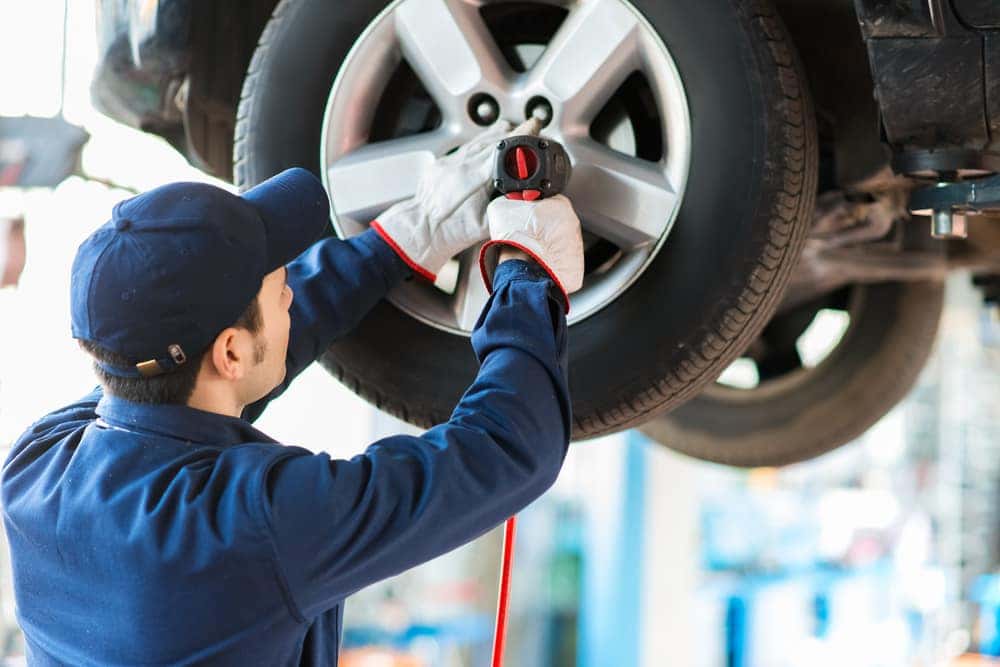 Schedule Service Honda Tire Coupons
Honda Tire Service Near Portland, OR
You won't be getting very far with shoddy, beat-up tires, which is why Beaverton Honda is here to help you make sure your tires are good to go. When it comes to safety for you and your Honda, proper tires are paramount. You can maximize your vehicle's handling, ride quality and braking distance just by giving your tires the appropriate care they require.
How To Make Honda Tires Last Longer
There are three basic steps to get the most out of your tires: inspect, inflate and rotate. Inspecting your tires regularly will ensure that damage does not go unnoticed — the quicker a problem is identified, the better it is for the tire's overall health.
Second, inflate each tire to the recommended tire pressure for your Honda vehicle to minimize wear and maximize performance. Finally, rotate your tires regularly (about every 6,000 to 8,000 miles) to increase the likelihood of your tires wearing evenly, which could also save you money in the long run.
Not only can we handle all of these steps and more at our Beaverton Honda service center, we also carry the perfect tires for your Honda in our very own Honda tire store. Our experts can steer you in the right direction to keep your Honda's performance at an all-time high, which could start right at the very bottom with your tires.
Visit Us For New Honda Tires, Tire Replacement & More Today
If you need some work on your tires, need brand new ones entirely or anything in between, Beaverton Honda is ready to assist you. You can schedule a service appointment with us online, and if you have any questions about your vehicle or the services we provide, feel free to contact us at our dealership.
Our service center is conveniently located near Portland, and we serve drivers throughout the surrounding communities such as Beaverton and Hillsboro, OR.