Honda Transmission Repair & Service in Beaverton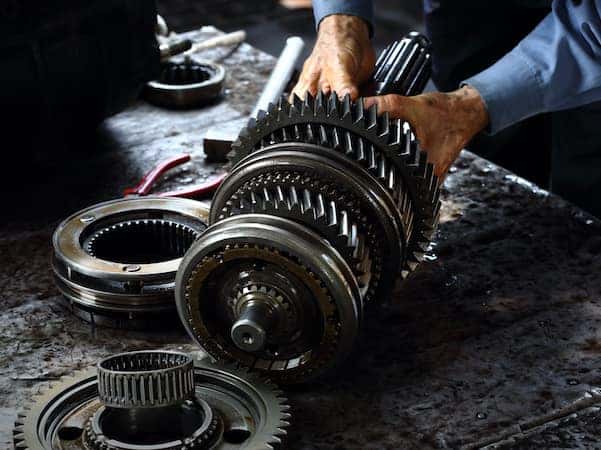 Schedule Service Honda Transmission Coupons
The Importance of Transmission Service for Your Vehicle
Your Honda's transmission serves as the messenger from the engine to the wheels, delivering the produced power to make your Honda go. Your transmission will shift gears to distribute the appropriate amount of power for a given speed. In other words, the transmission is pretty important.
Given the transmission's essential role to your Honda, we recommend getting it inspected regularly to make sure everything, including the fluid, checks out. Having a routine checkup is a form of preventative care, but if your vehicle has any of the following signs, you should come in for transmission service immediately:
Signs Your Honda Needs a New Transmission
Look out for the following signs to know if you need your Honda transmission serviced or repaired:
Burnt smell: your gears could be overheating due to excessive friction, resulting in burnt fluid or parts
Difficulty with shifting gears: grinding, shaking or hesitation when shifting gears is a telltale sign that something with the transmission is amiss
Leaking transmission fluid: transmission fluid is red, but if you see a cloudy-type red or black fluid, get your transmission looked at immediately
Unusual noises: while it may not be the transmission itself, there could be some issues around it that could impede the transmission's future performance
We can't stress the importance of your transmission's health enough, but more importantly, these issues can spread to other parts of your Honda, so keep a watchful eye to ensure your Honda performs to its capability.
Schedule Transmission Repair & Service Near Portland
If you need your transmission looked at or repaired, you can schedule a service appointment with us at our service center near Portland. Our specialized team knows what makes a Honda tick and will get down to the root of the problem in no time.
If you have any questions about your Honda transmission or vehicle, feel free to contact us at Beaverton Honda.