Beaverton Honda Named 2019 CarGurus Top Rated Dealer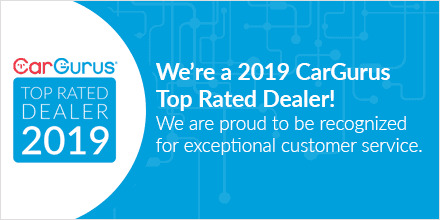 We are excited to announce that Beaverton Honda has been named a 2019 CarGurus Top Rated Dealer! This year marks the 5th annual CarGurus Top Rated Dealer Awards, which honor the best-reviewed dealerships for providing exceptional customer service. Our dealership is part of this select group of top-performing dealers who share our commitment to building a transparent shopping experience.
Beaverton Honda is committed to exceptional customer service and is proud to be recognized for it. Thanks to all of our amazing customer, we couldn't have done this without you!