Happy Honda Days from Beaverton Honda!
As the soothing sounds of 1940's Christmas tunes waft through the showroom to the service lounge, a customer orders a peppermint mocha from Bob's Café. Kendra, the barista, whips up the drink with a smile and friendly conversation about the episode of Cupcake Wars playing on the TV behind her. A beagle fitted with a red and white jingle bell collar sits in front of the fireplace while his owner reads a book on her Kindle.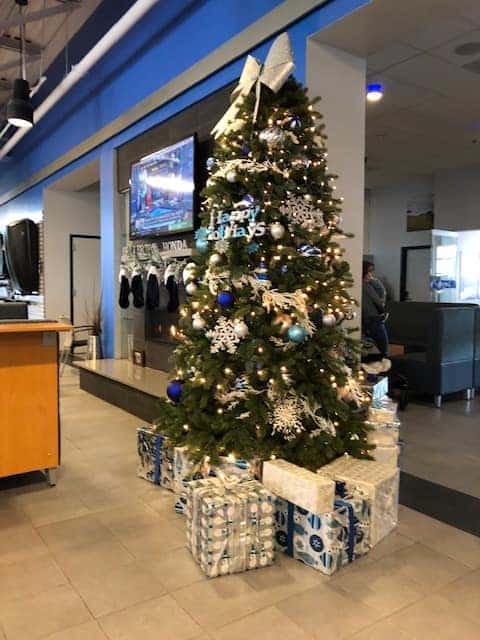 Whether our customers are stopping in to test drive the new 2019 Honda Pilot, or to bring their well-loved Honda in for an A1 maintenance service, we pride ourselves on providing a warm and comfortable spot to hang out while we assist them on their mission for the day. Our remodel brought multiple seating areas, including a private area closed off from the main lounge with plenty of outlets for those that need to get some work done while their vehicle is in service!
During the holidays, we have plenty of festive decorations around the dealership, including our blue and silver tree right by the fireplace for the perfect cozy lounging experience. The curved staircase leading upstairs to our corporate offices always have their banisters wrapped in garland, lights and more of those pretty blue and silver poinsettias you'll find on the tree. Near the receptionist's desk, you'll even find a mailbox where you can place your letters to Santa! We'll make sure they get to the North Pole in a timely fashion. That's right, we do it all!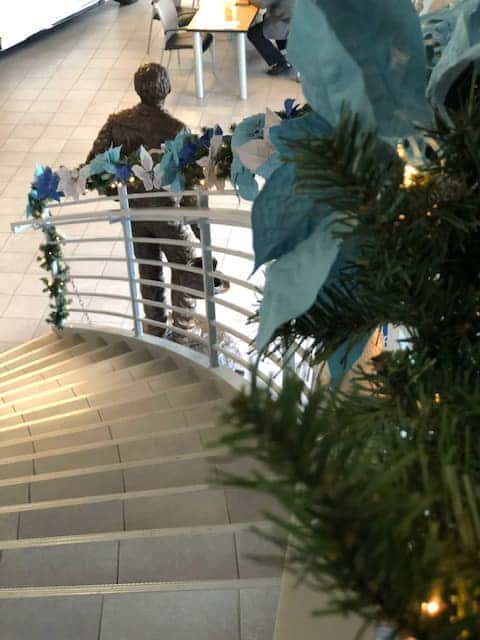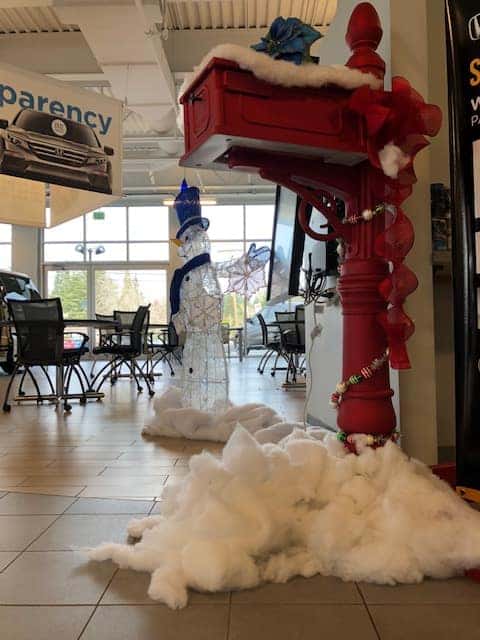 Oh, and did we mention we are a One Person, One Price dealership? This means that from the moment you step into our winter wonderland (or on any other day of the year) you will be greeted by one person who has been fully trained to take you from test drive to paperwork to delivery! It also means that our best prices are already posted in the window of every vehicle, up front, so you don't have to waste an entire day at the dealership just trying to pay a fair price. We've been told by our customers that this is the only way that they will do business in the future, which is good, because we don't plan on going back to the old way of doing business.
To all past, present and future Beaverton Honda customers, Happy Holidays to you and yours!