How Many Doors Does the Honda HR-V Have?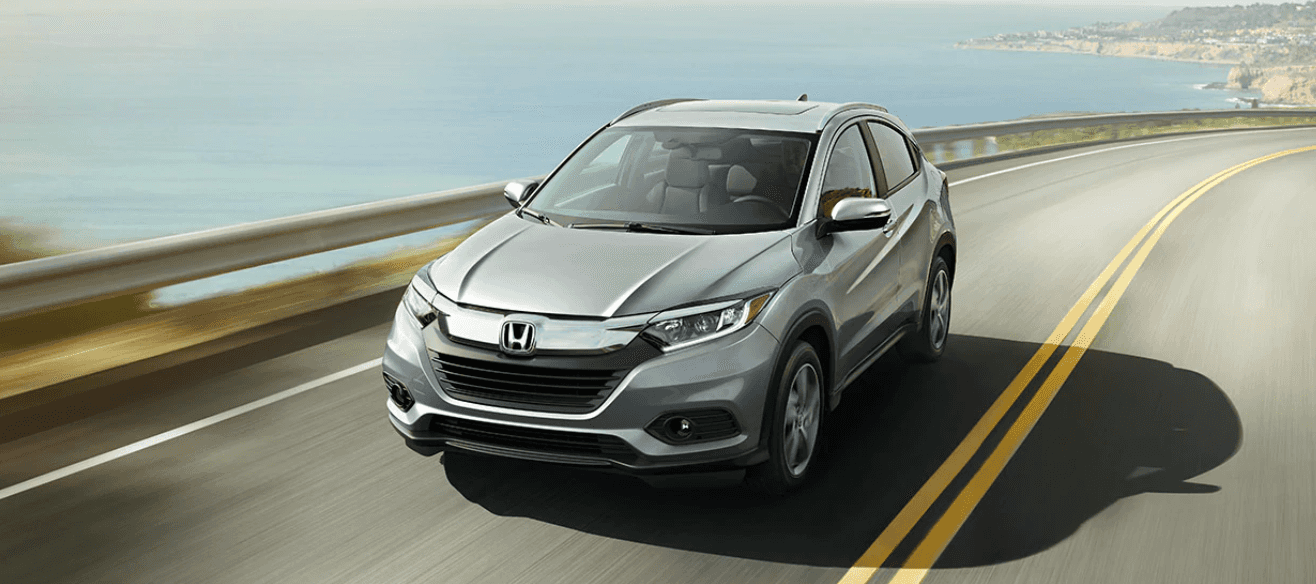 Though it may only feature two traditional door handles, the 2022 Honda HR-V features four doors. The rear door handles can be found farther up than the standard door handles, located next to the rear windows rather than below.
Seating up to five, you can easily access the HR-V interior with ease, and enjoy plenty of cargo space to boot.
More on the 2022 Honda HR-V Exterior Design
Versatility is a huge part of the HR-V, which includes a stylish exterior. The new HR-V combines an SUV stance with striking, sport-inspired wheels and an available honeycomb grille, allowing the model to stand out everywhere.
The black honeycomb grille pattern adds aggression and attitude, emboldening the front face of the HR-V. Sleek, wide-set LED Daytime Running Lights complement the stance of the HR-V while its profile utilizes side sills to bring the crossover's sporty personality to life, as well.
Going towards the back of the vehicle, the angular tail light shape and energy-efficient LED brake lights make you visible on the road in more ways than one. The rear bumper further implements the sport style, surrounding the back end of the HR-V with a gloss-black rear bumper.
Enjoy 18-inch wheels exclusively on the Sport trim, heightening the already noticeable presence of the 2022 HR-V. Beaverton area shoppers can add a hint of Honda's racing heritage to the vehicle hatch with a tailgate spoiler, or add a chrome finish to the front bumper.
Schedule a Test Drive with the 2022 HR-V at Beaverton Honda
If you're interested in the 2022 Honda HR-V, schedule a test drive with us at our Beaverton dealership Portland and Hillsboro. If you have any questions about the 2022 HR-V or any of the other new Honda models we carry, feel free to contact us at Beaverton Honda.