How to Prepare Your Car for Winter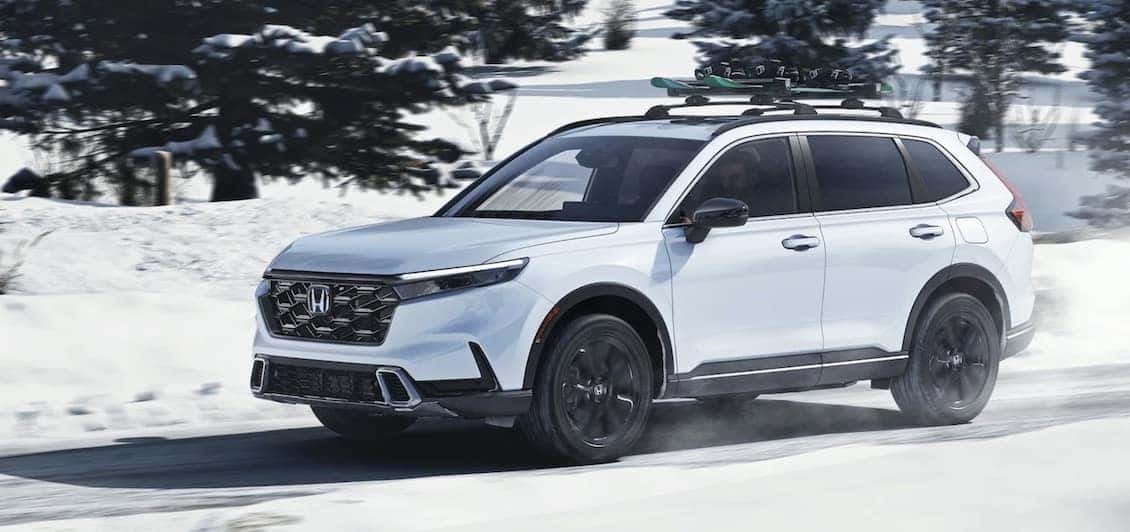 It's that time of year again when the leaves start changing color and the weather starts getting colder. That means it's also time to start preparing your car for the winter months. Here are a few tips on how to get your car ready for winter.
How to Winterize Your Vehicle:
One of the most important things you can do to prepare your car for winter is to check your tire tread. Tire tread is what provides traction on the road, and it's especially important in winter when roads are often icy or covered in snow. When getting your car ready for winter, be sure to inspect your tires for tread wear and rotate them during every oil change.
Consider changing to snow tires. Snow tires are designed specifically for driving in winter conditions. They have deeper tread than regular tires and are made of a special compound that stays flexible in cold weather. If you live in Oregon, you know we get our fair share of snow, so changing to snow tires is a good idea. Check out our selection of Honda tires and get ahead of the winter conditions.
Another important thing to do to prepare your car for winter is to put air in your tires. Cold weather can cause tire pressure to drop, so it's important to check your tire pressure regularly and top off the air as needed.
Change your oil and antifreeze. Cold weather can thicken motor oil, making it harder for your engine to start. Be sure to change your oil and antifreeze according to the manufacturer's recommendations. If you need express service, we can get to your oil change same day and have your car back to you within 60 minutes!
Fix your heater. There's nothing worse than being stuck in a cold car on a winter day. Before winter sets in, have your mechanic check your heater to make sure it's in good working condition.
Inspect your battery. Cold weather can also affect your car battery. Have your mechanic check your battery to make sure it's in good condition and has enough power to start your engine in cold weather.
These are just a few of the things you can do to prepare your car for winter. By taking the time to do some simple maintenance, you can help ensure that your car is ready to handle whatever the winter months throw at it.
If you need help getting your car ready for winter, be sure to bring it to our Beaverton Honda body shop. Our experienced technicians can help get your car in top condition for the winter months. We can also help you with any other automotive needs you may have.
Contact us today to schedule an appointment!